LIFE COACHING

Personal and Professional Empowerment
About life coaching
Life Coaching is a profession that is profoundly different from consulting, mentoring, advice, therapy, or counselling. It is a CBT (Cognitive Behavioural Therapy) discussion therapy. The ambition is to increase your feeling of well being. The heart of our coaching process is to use informal and practical methods that inspire your mind and the process of thought, whilst being influenced by the emotional and un-conscious elements of your psyche. We are firmly focused on now and the future and where your goals lie. 
The coaching process addresses specific personal projects, business successes, general conditions and transitions in the client's personal life, relationships or profession by examining what is going on right now, discovering what your obstacles or challenges might be, and choosing a course of action to make your life be what you want it to be.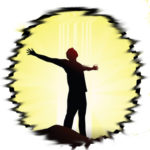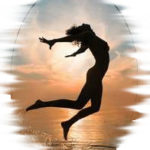 Understand your situation
Here at MP Elite Fitness life coaching we are committed to recognise your situation and how you would desire it to change. We focus you our client on specific strategies to achieve positive change and illustrate and remove any obstacles to this change such as fear, pessimism and negative thoughts.
Invest in yourself & achieve your goals
Life coaching is an investment in you. The work we do with you will provide you with the ability to achieve your goals, provide self belief, reach your potential and as a result allow you to be happy and successful.
  Coaching styles to suit all needs
We offer coaching in a variety of formats to suit all clients. We coach via telephone coaching or face to face meetings. Our clients stay in control and set the parameters for our sessions. Individual sessions normally last for between thirty minutes and one hour and normally run on a weekly schedule with positive results expected after the first few sessions. 24 hour phone back up can be added to your life coaching package.
Here's what Life Coaching offers you:
·         As your Life Coach, we will help you discover
what's really most important to you in your life.
·         Then we'll help you design a plan
to achieve those things.
·         We'll work with you to eliminate any obstacles
or blocks that stand in your way.
·         We'll partner with you all the way to success.
·         Then we'll celebrate with you!
Life coaching specialist areas:
·         Stress Management and Balance
·         Family and Parenting
·         Spirituality and Personal Growth
·         Entrepreneurial and Small Business Development
·         Career Planning and Development
·         Motivation and Time Management
·         Health, Aging, Lifestyle and Self-Care
·         Relationships and Intimacy
·         Creativity for Artists, Writers, Musicians and Performers
·         Finances and Budgeting
·         And much more
TAKE OUR QUIZ TO SEE IF LIFE COACHING IS FOR YOU